Special solutions
Customised drive solutions
ENGEL Elektroantriebe is your partner for customised drive solutions. Starting with minor modifications regarding the electrical and or the mechanical properties of standard products up to exclusively customized designs, we realise your product according to your special requirements. With the help of modern development tools and our extensive know how we realise drive properties according to your demands and requirements. Some examples of our customised solutions:
Nutrunner motor HLM 28120

The HLM motors are mainly used in fastening systems. Their slim design enables high dynamic systems, the typical cylindrical housing leads to high package densities in the application and enables the usage in space constraint situations. ENGEL Elektroantriebe is able to realise motor characteristics according to the customers demand on speed and torque.
HBI3260 with customised
planetary gear

The integrated drive HBI3260 comes with a customised planetary gearbox GP102. The drive with its square end shaft is able to produce an output torque if up to 300 Nm. A special surface treatment of the HBI ensures the protection against corrosion.
HLM1225 with customised housing

The smallest motorsystem of ENGEL Elektroantriebe packed in an advantageous and shapely aluminium housing. The motor drives the spindle of a linear guide in micromechanical application.


News
New series HFI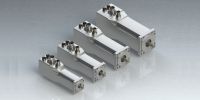 The new HFI drive series offers increased power, support for the most important fieldbus standards and integrated safety "STO" in a compact design. [more]
UL Recognized
After successful completion of the tests, we can now also offer our latest motor series HBR with UL approval. This extends the spectrum to a total of three series - BSM, HLM and HBR.


Social commitment
As ENGEL Elektroantriebe we are aware of our social responsibility and, amongst others, support the German Cancer Aid and the Aktion Mensch.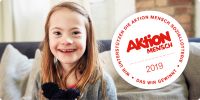 ENGEL Elektroantriebe GmbH, 2019-06