Career
As a medium sized company, in the market we are known for our high quality drives. Our mainly customer-specific drive solutions are used in diverse, mostly industrial applications. In Walluf, located in the attractive and lovely Rheingau at the edge of the metropolitan area Rhein-Main in Germany´s center, we develop and manufacture with around 60 dedicated employees powerful motor systems, integrated drives and functional servo controllers. We are looking for support for our team.

----------------------------------------------------------------------


Zum Ausbau und zur Betreuung unseres Kunden-stammes suchen wir


Handelsvertreter (m/w/d)
für die Gebiete:
• PLZ-Bereich 35...36, 55...56, 60...67, 97
• PLZ-Bereich 01...19, 39, 98...99

Sie passen zu uns, wenn Sie sich abzeichnende Projekte und Möglichkeiten erkennen und Ihr fundiertes Fachwissen mit Engagement bei neuen Projekten einbringen wollen. Sie haben Erfahrung im Vertrieb mit ähnlichen oder ergänzenden Produkten und besitzen ein Netzwerk an Kontakten.

Wir freuen uns auf Ihre Kontaktaufnahme.


News
Integrated Drives
Series HFI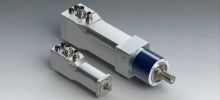 STO - Safe Torque Off

The certified electronic safety function with which all HFIs can be equipped, has two redundant channels and fulfills SIL-3 according to EN 61508 or EN 62061 and achieves Performance-Level [e] Cat 3 according to EN ISO 13849-1.
The integrated drives HFI also offer a selection of different fieldbus systems:
CANopen®, EtherCAT, PROFINET, EtherNet/IP [more]
Social commitment
As ENGEL Elektroantriebe we are aware of our social responsibility and, amongst others, support the German Cancer Aid.


ENGEL Elektroantriebe GmbH, 2021-02