ENGEL Elektroantriebe
Since 90 years ENGEL stands for high grade and innovative drive technology. ENGEL Elektroantriebe thereby is the partner for dynamic and powerful permanent magnet synchronous motors. Distinct core competencies, the creativity of experienced employees and the use of state of the art development tools form the basis of our optimal drive solutions. Besides focussing on customized drive solutions ENGEL Elektroantriebe offers a broad standard product range of motors and drives. The recently developed series of maintenance free drive systems with integrated electronic, sets standards for compact, dynamic integrated drive systems. True to our tradition we still regard ourselves as a production company. By using modern means of production and a large production depth we are always capable of implementing special requirements in a short period of time and with trusted high quality.
The quality of our products starts with the personal conviction of each individual employee. It is our success and forms the basis for a continuous and trustworthy corporation with our customers. We are looking forward to develop and to produce your innovative future drive systems.
Special Solutions
Customized drive solutions are the special focus of ENGEL Elektroantriebe.

Starting with minor modifications regarding the electrical and or the mechanical properties of standard products up to exclusively customized designs, we realise your product according to your special requirements. With the help of modern development tools and our extensive know how we realise drive properties according to your demands and requirements. [more]

News
New series HFI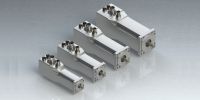 The new HFI drive series offers increased power, support for the most important fieldbus standards and integrated safety "STO" in a compact design. [more]
UL Recognized
After successful completion of the tests, we can now also offer our latest motor series HBR with UL approval. This extends the spectrum to a total of three series - BSM, HLM and HBR.


Social commitment
As ENGEL Elektroantriebe we are aware of our social responsibility and, amongst others, support the German Cancer Aid and the Aktion Mensch.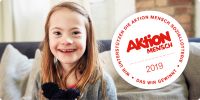 ENGEL Elektroantriebe GmbH, 2019-08